Yesterday I completed a study of white chrysanthemums in my studio. The texture of the petals is so mesmerizing to me. Apparently I am not alone.
The name chrysanthemum is derived from the greek words 'chrysos' (gold) and 'anthos' (flower). The original species of these flowers was all yellow but they have been cultivated into a wide range of colors including these white ones with a little touch of gold in the center.
I was interested to find out that they had originated in China where at first only the nobility were permitted to grow them. They were considered one of the four 'gentleman' plants along with plum blossoms, orchids, and bamboo.
In ancient China a virtuous man was considered a gentleman and these four plants were thought to have characteristics that reflected human virtues. All four plants are featured in chinese paintings and poems and are used to symbolize loftiness, righteousness, modesty and purity.
The chrysanthemums bloom in Autumn and remind us that the cold winter is coming. In chinese culture these flowers symbolizes the virtue to withstand all adversities.
The chrysanthemum was the favorite flower of the legendary poet Tao Yuanming (陶淵明, 365-427) who lived a reclusive life in the country drinking wine and writing poetry. In one verse he wrote:
"Plucking chrysanthemums under the eastern hedge, I calmly view the southern hills"
With the spread of Buddhism into Japan the chrysanthemum also became a powerful Japanese cultural icon symbolizing truth, honor, and loyalty.
The chrysanthemum is used as the emperor's seal and the Mikado is said to sit upon the 'Chrysanthemum Throne.'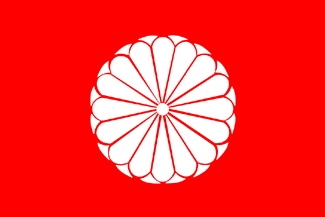 The well known Japanese poet Buson wrote,
White chrysanthemum…
Before that perfect flower
Scissors hesitate
From studying this flower I can see why it has so much significance and how it's beauty can move the human spirit. When I gaze at them it feels like the whole universe is unfolding right before my eyes.
Resources:
https://jacksonvillereview.com/experience-aromatic-visual-delights-southern-oregon-lavender-trail-rhonda-nowak/
https://www.chinadaily.com.cn/life/2009-08/17/content_11569672_2.htm
http://www.chinaonlinemuseum.com/painting-four-gentlemen.php
https://www.nippon.com/en/guide-to-japan/b08104/